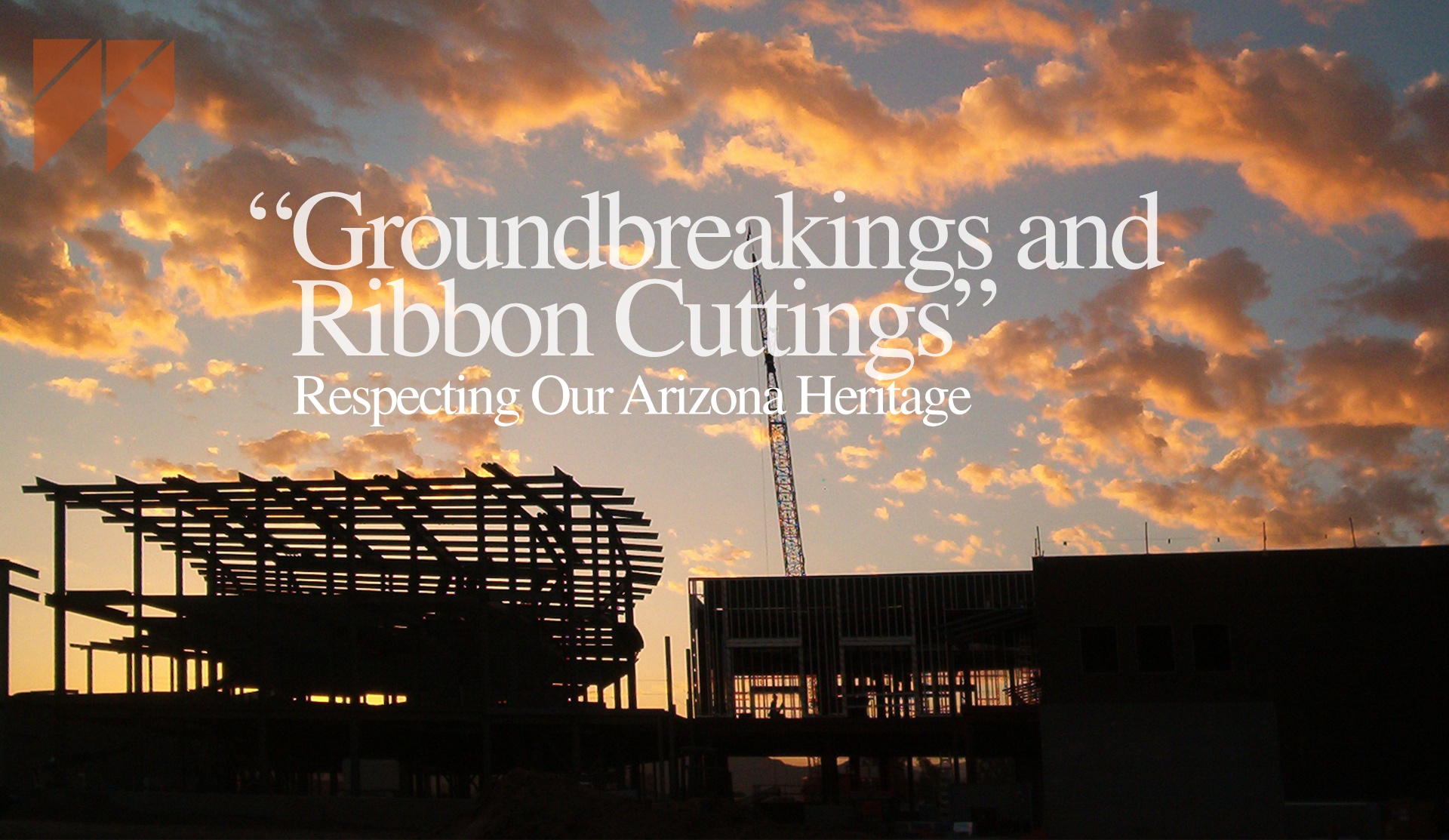 Shovels, Tower Cranes and Ribbons.
"During our early years we saw the advent of cell phones from bricks to pocket tools, the invention of the fax machine, and began our computer age with an Apple II.  These were big innovations at the time and developed into indispensable tools for estimating, scheduling, and all forms of communication.
In 1981 we finished our logo, picked a color, got an entry mat, turned on the lights and opened the trailer door of D.L.Withers Construction. Coincidentally, the world also witnessed the launch of the first space shuttle, Columbia, and IBM built the first computer. A year of firsts…
Four years later in 1985, we had our first Groundbreaking, our first Topping Out and our first Ribbon Cutting Ceremony. Not only did these construction events establish our company, they began the process of relationship building that would signature our practice for decades."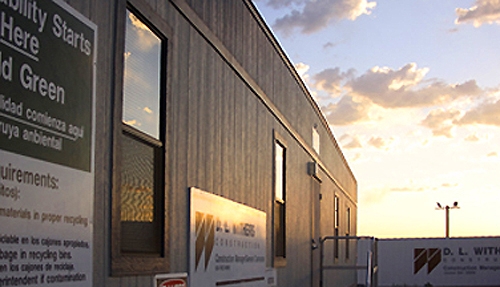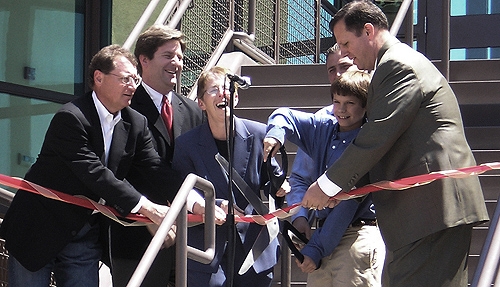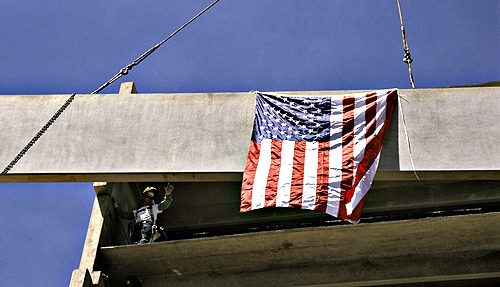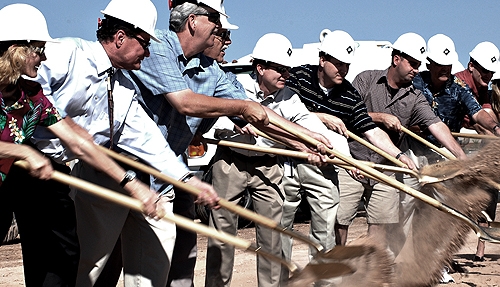 Building Throughout Arizona.
"By the mid 2000's we had grown to over 150 managerial and supervisory staff with hundreds of subcontractors and suppliers. We routinely completed 40 building projects per year with numerous other special projects and tenant improvements. 
Our project locations stretched throughout Arizona with offices in Phoenix and Tucson. Project sites included the cities and towns of Kingman, Flagstaff, Prescott, Winslow, Springerville, Bullhead City, Cordes Junction, Wickenburg, Sedona, Willcox, and Ajo, Arizona to name a few.
Our core business included public, private and institutional projects. The Diversity of the types of projects we built was the key to success and sustainability. With the volatility of the Arizona construction market you had to be flexible. We adapted to the marketplace and had a wealth of staff experience to react to those shifts. Our Staff and their outside relationships that developed over the years was the key to our success.
By 2019 we had completed over 3000 Projects including a dominant presence in the school market with over 800 projects completed. Annual revenues peaked at $400,000,000 annually and a total projects completed value of $4.6 billion."
"As demanding as construction is on your time, there always seemed to be enough energy left to help our community. Through the years, over 100 charities throughout Arizona have been supported through staff volunteering and financial support. 
Charitable involvement included education, humanities and the arts, homelessness, family support, youth sports, Scouting, YMCA, the Phoenix Zoo, and various research programs to name a few. A favorite of our community volunteers was a weekend,  'Day for Downtown' to help enhance disadvantaged campuses.  
Their appreciation was so genuine… it was something we always remembered."